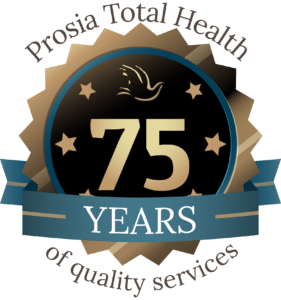 Since being established in 1993, Prosia Total Health has become one of the area's most respected health facilities. Offering valuable conservative treatments such as Chiropractic, Physiotherapy, Massage therapy, and Acupuncture, as well as highly specialized, cutting-edge therapies like Spinal Decompression therapy, Cold Laser Therapy and Radial Pulse Shockwave Therapy. Prosia Total Health is committed to helping our patients achieve better health and wellness by providing the most advanced, researched-based therapies currently available.
Prosia Total Health now offers comprehensive Concussion Management through their Shift-Trained providers and Vestibular Physiotherapy
As a team, we are members of the Canadian Chiropractic Association (CCA), Ontario Chiropractic association (OCA),Ontario Physiotherapy association (OPTA), College of Massage Therapists of Ontario (CMTO),Ontario Massage Therapists association (OMTA), and CTCMPAO (College of Traditional Chinese Medicine Practitioners and Acupuncturists of Ontario) . This ensures that your treatment will be in the hands of a knowledgeable and skilled professional. Our team is continually upgrading their skills and we are devoted to staying current with the latest research pertaining to the assessment and treatment of orthopaedic conditions. This way we can ensure that we provide our patients with the absolute best in health care.
Our comfortable clinic and accommodating staff help to ensure that our patients feel relaxed and confident that they are in competent hands. Make an appointment and give us the opportunity to show you our commitment to optimizing your overall health within a trusting relationship that provides guidance and knowledge.